FFBL Power Company Limited
FFBL Power Company Limited ("FPCL" or the "Company") is an unlisted public limited company incorporated by the Sponsor as a special purpose vehicle in June 2014. FPCL is first of its kind power plant in Pakistan's power industry that has been completed through Non-EPC basis. The complete project management and execution has been carried out successfully by FPCL own team of engineers and professionals. FPCL has another distinct feature in the sense that it is generating power at two different frequencies i.e. 50 Hz and 60 Hz, to meet its clients power and operational requirements as under:
K‐Electric ‐ 50 Hz
Fauji Fertilizer Bin Qasim Limited (FFBL) ‐ 60 Hz
The power plant is located at Eastern Industrial Zone of Port Qasim, Karachi in the province of Sindh, on approximately 100 acres of land adjacent to Fauji Fertilizer Bin Qasim (FFBL) Fertilizer Complex. The Installed capacity of the Power plant is 118 MW, out of which up to 60 MW of power is exported to K‐Electric and remaining is supplied to FFBL Fertilizer complex.
FPCL holds Generation License No. (SGC/111/2015) from NEPRA and has commenced its Commercial Operation since 19th May  2017.
FPCL plant is based on state of the art components including 02 x 250 Metric Tons Per Hour (MTPH), Circulating Fluidized Bed (CFB) boilers from Hyundai Heavy Industries (HHI) – South Korea. CFB Technology has following prominent features:
Environment friendly with low NOx and Sox emissions.
High thermal efficiency.
Fuel flexibility i.e. can burn wide range of coal qualities from imported to local.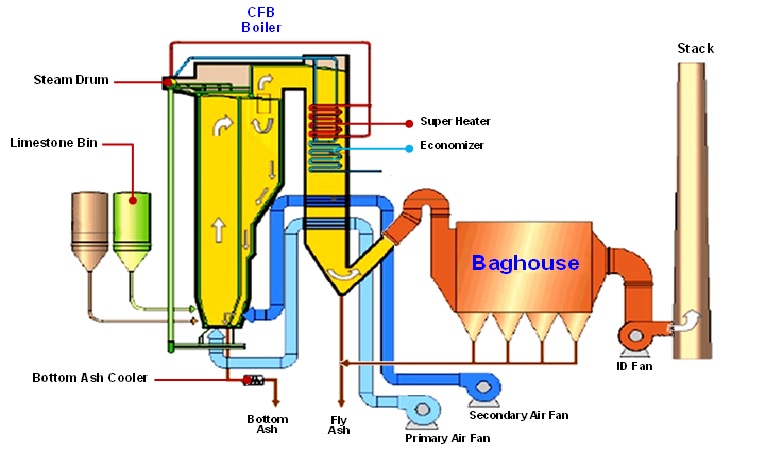 FPCL Power Block has the capability to generate power on both 50 & 60 HZ and is based on Steam Turbine Generators (STG) supplied by General Electric (GE) – Europe. Plant operation is controlled thru latest Distributed Control System (DCS) and Safety systems.
Seamless power supply to K-Electric network is ensured thru 132 KV Grid station based on latest technology of Alstom – Europe.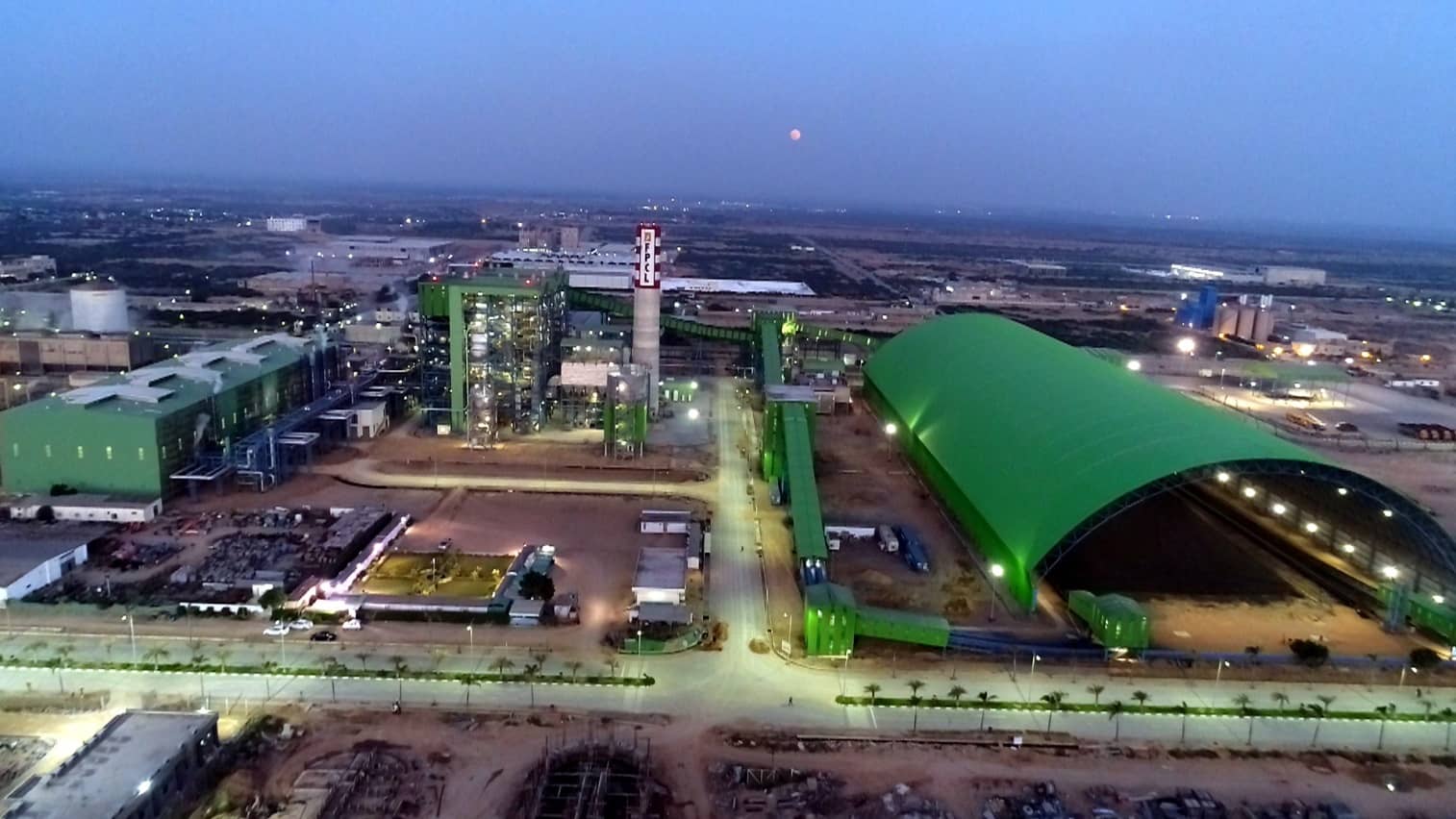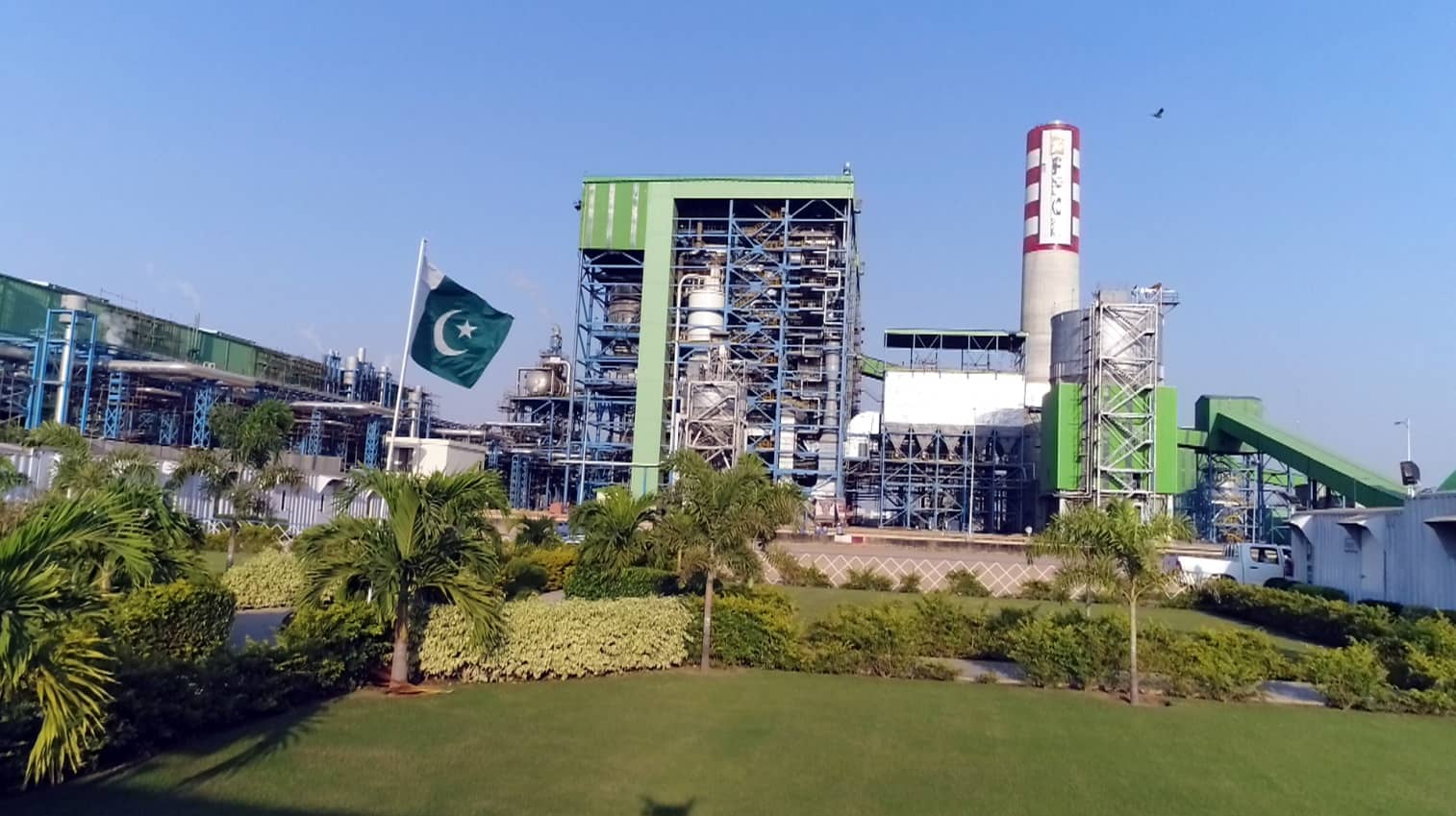 "FFBL Power Company Limited is committed to remaining amongst the best companies by maintaining the spirit of excellence through sustained growth rate in all activities, competitive price, quality product and providing safe and conducive working environment for the employees."
"To be the foremost organization in energy sector focused on quality and growth, leading to enhanced stakeholders value."
As per requirements under the NEPRA Act, FPCL is approaching the National Electric Power Regulatory Authority ("NEPRA") for award of generation license for the Project. The Plant configuration consists of 2 x 250 TPH, 92 bar and 515°C high pressure/temperature Circulating Fluidized Bed (CFB) boilers that are being procured from Hyundai Heavy Industries (HHI) – Korea following a recently executed contract. CFB Technology for boilers is being employed due to its ability to provide improved thermal efficiency and its excellent ability to burn a wide range of coals from international to local
as well as bituminous to sub‐bituminous coal through the same boiler.
Elimination of separate De Sox system requirement as desulphurization take place within boiler
Low NOx generation due to boiler operation at low temperature i.e. 850 – 900 °C
Low Furnace Temperature
Good Turn Down Factor (40 to 100 % Operation)
No Ash Slagging
Simple Bottom Ash Removal System
The Company has shortlisted world renowned companies like Siemens, Alstom, Elliott and General Electric as the potential suppliers for supply of two (02 x 24 MW) condensing steam turbine generators (STGs) and one (01 x 10 MW) back pressure STG for captive power use at 60 Hz as well as one (01 x 60 MW) condensing STG for power export to KElectric / Bulk Power Consumers at 50 Hz. Currently, bids evaluation is in progress and the contract is expected to be awarded in October 2014.